The Meadowlands Factory Fire (2011)
Team:
2 Level Designers, 4 Programmers, 4 Artists
Description
This was the first game project I did during my time at The Game Assembly studying Level Design. Most importantly this project taught me the ropes of communication and team-based development. For the duration of 8 weeks half-time I took on the role not only as level designer but also project lead, doing task management and making sure everyone was on track with the creative vision.
Responsibilities
- Creating placeholder art for the rooms.
- Producing the map for the game.
The Story
A women takes a detective route at the burnt down factory to find out who set it on fire and why the doors where locked. After a series of clues the wife comes to the conclusion that her husband, the factory owner, was murdered – the question is by who? And why does the bloody knife in his office seem so familiar?
The Flashback Mechanic
In the early stages of development we decided to add the flashback mechanic which gives the player the power to tap into the protagonist's memories of the rooms. This allowed us to utilize all rooms and tie in even more story. While viewing a memory the player can survey the rooms and find extra clues that will help her progress through the game, some of the later puzzles even required the player to do so.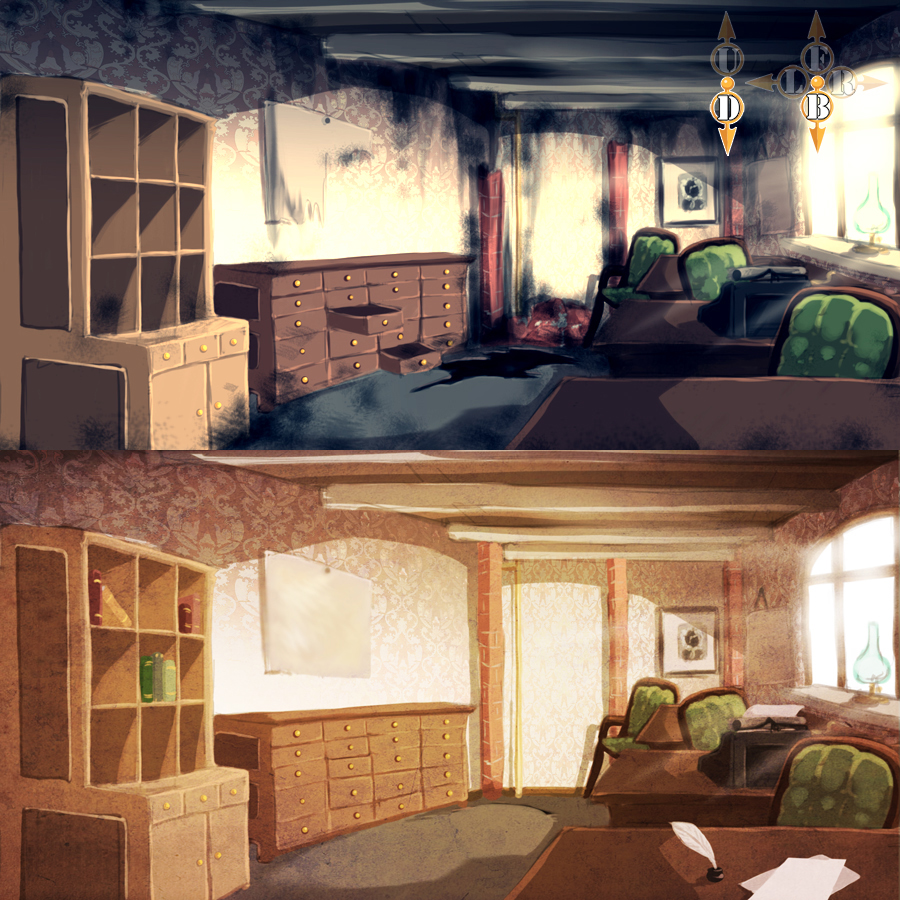 Screenshots