Contact & CV
| | |
| --- | --- |
| Name: Stefan jonsson | Mail: hello@stefan-jonsson.se |
| Address: Malmö / Sweden | Telephone: +46 (0)763-90 89 41 |
The name is Stefan Jonsson and I am a Level Designer. Currently I'm working as a Level Design Teacher at The Game Assembly which is an advanced vocational education for aspiring game developers. At the same time I am also working at Frogsong Studios part-time which I founded together with three others in September 2014, now a team of seven. Before our startup me and my colleagues spent seven months at Defrost Games as a part of our education. During 2011 and 2013 I studied Level Design at The Game Assembly which is the same education I am now responsible for.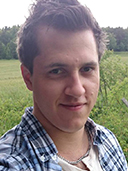 Background
Starting by the age of twelve making pen-and-paper role-playing games and WarCraft 3 Mods. With modders like Icefrog (the creator of DotA) as my childhood heroes I knew I wanted to become one of them.

Interests
No matter what subject, there's always a sense of curiousity in me, a will to know more and understand more. This has led to me exploring everything from advanced cooking, dance, reading about architecture, going to a museum with fine arts, deep sea fish biology, astrology, antropology, whiskey tasting and more, anything that ends with -gy or -ism is something I want to read about. Some struggle in their lives finding what to do, like they didn't have a calling. For me it's different, I feel like I want to do exactly everything; no matter if it's raising a monument, owning a fishing boat or running a five star restaurant – I want to do it all! Yet there's no time for all of it and I guess that's why I ended up in game development, it let's me express creativity in a lot of ways other mediums cannot. And well I do love games, but that's given.